Nice to meet you
We can't wait to get to know you better, but we'll start the introductions
Our passion is to design and produce weddings and events that are as extraordinary and special as our clients.
Floral & Design House is a full service floral and wedding planning studio based in Windsor, Ontario.
With a focus beautifully curated florals and details, Floral & Design House is here to to take care of all of your floral and wedding planning needs. No matter the style, we are here to bring your vision to life.

With in-depth industry knowledge and expertise combine to deliver flawlessly planned and executed wedding and events with Floral & Design House. We offer design, floral, wedding planning and rentals all under one roof, to encompass all your wedding details. At Floral & Design House, no detail is forgotten and every detail is tailored to create an unforgettable day for you and your guests.
We are your Windsor floral designer.


THE FLORAL & DESIGN HOUSE BRIDE VALUES CURATED AND INTENTIONAL DETAILS LETTING US HANDLE ANYTHING YOU NEED
At Floral & Design House, we pride ourselves on the trust and relationship we develop with each client, every wedding is unique and we treat it that way. Every couple we work with receives a completely custom quote specific to their needs. Our team can be involved as much, or as little as you need us. This allows couples to stay within budget while still remaining stress free on their big day.
We focus on a limited number of weddings each year to offer the most hands on service possible. All Pricing is Based on Custom Consultation.
Megan is the owner and creative director at Floral & Design House. Her design aesthetic is a combination of clean and romantic paired with organic, lush and location inspired influences. With 8 plus years of experience in the event planning and floral design industry, Megan has found a love for flowers, details, and an intangible balance between celebration and the adrenaline rush that happens during each event. She is passionate about creating an unparalleled environment for guests while she puts each client's mind at ease.
Born and raised in Minnesota and she found the love of her life while on a tropical vacation. She now calls Tecumseh, Ontario home. When she's not working, she enjoys trying new restaurants, a glass of wine from one of the local wineries, traveling with her handsome husband, and loving up on her newest addition to her family, Camille.
Schedule an appointment, she would love to work with you!


Sweet words
from past clients
E + M
Megan was incredibly knowledgeable and worked with all of my ideas. We wanted to blend rustic elements into a beutiful country club ballroom and she was able to bring my vision to life.
C + M
I'm not very knowledgeable when it comes to the different types of flowers, so I provided a few reference photos and Megan suggested flower types based on what I showed her. The bouquets turned out beautiful and they were exactly what I had envisioned.
J + C
Megan was an absolute joy to work with throughout the entire planning process and remained flexible with our schedule.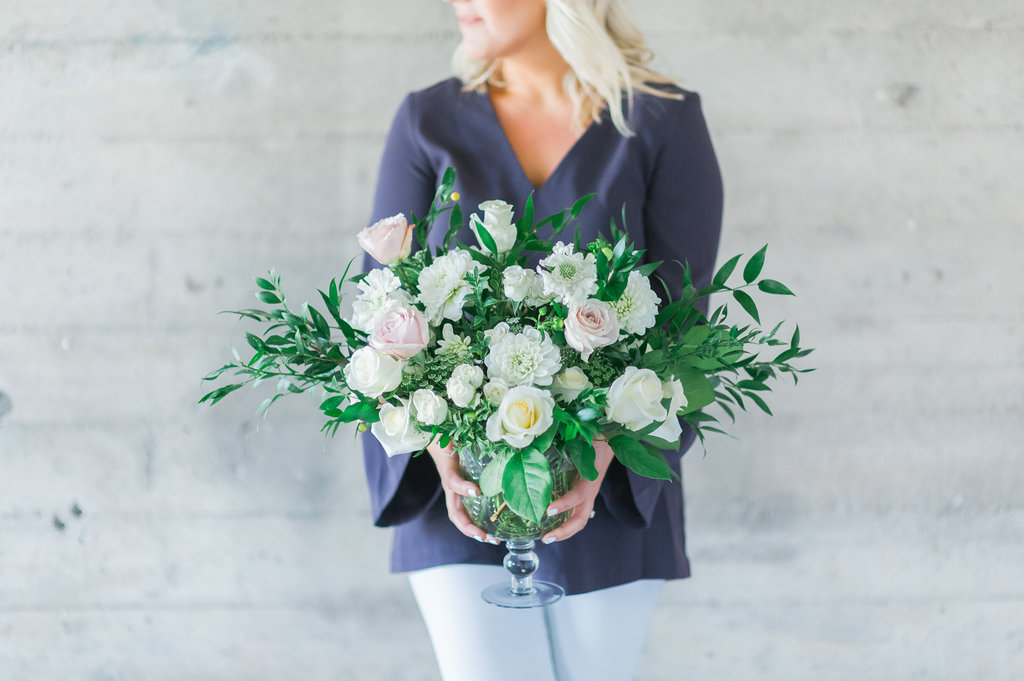 Think we are a good fit for you?
We can't wait to chat more.